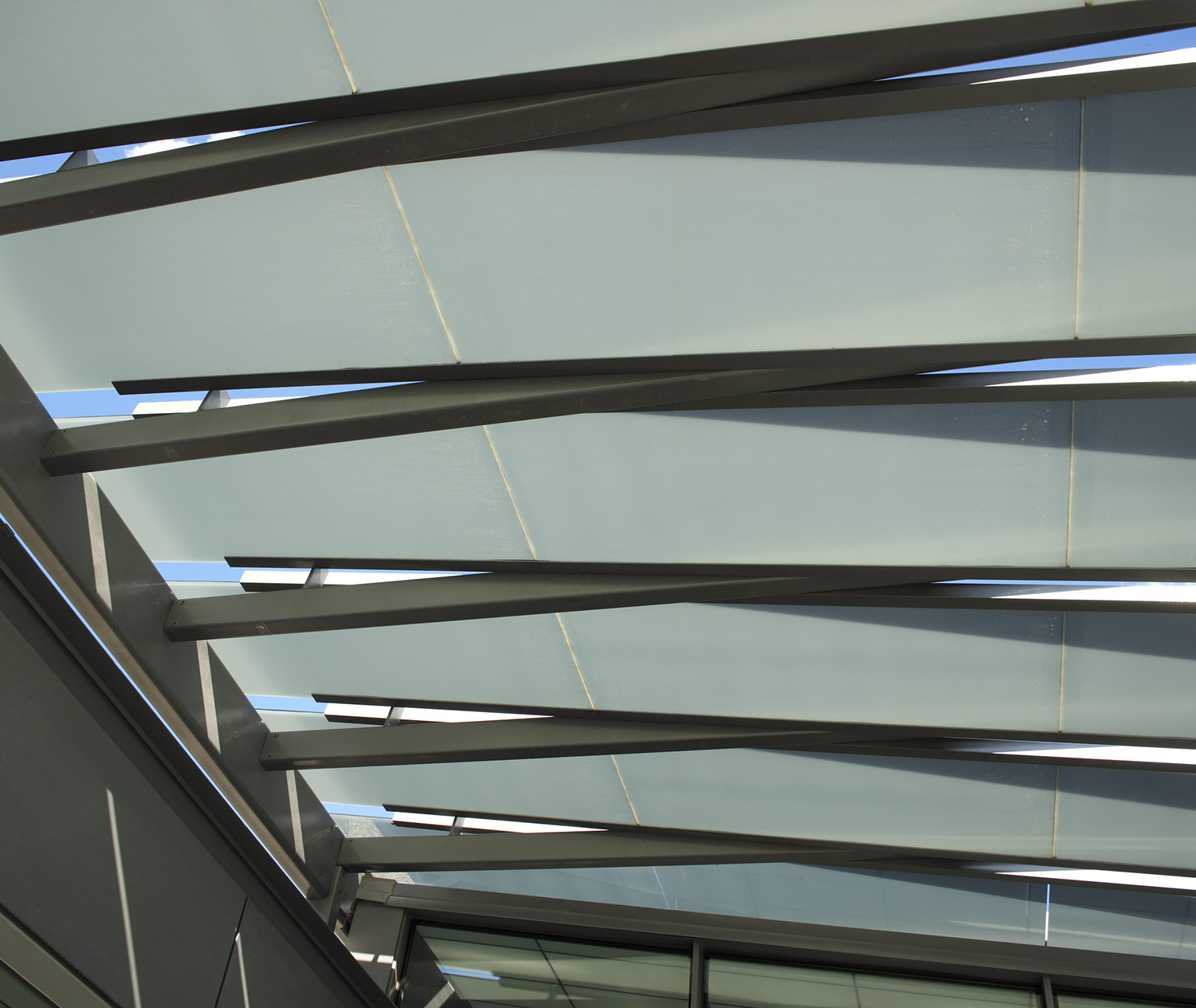 Santa Fe Residence
"We had an instant love for the land…that's why we wanted the house to be so extraordinary."
Jeanne Klein, Owner
Living with art was equally important as optimizing the site…so a key design consideration became how to balance the two.
From beginning to end, it was a very collaborative process, with a constant exchange of ideas, images and sketches between us.
We quickly discovered a shared love for the beauty of certain quiet, elegant materials…pale gray Spanish limestone, dense Italian basalt, matte gray weathered zinc and cool, smooth architectural concrete.
Stone and glass pavilions grow off of an armature of parallel, thick concrete walls that define the core of the house.
Walls extend out into the landscape, and floor to ceiling, frameless glass creates the subtlest transition from inside to outside.
Every room was designed to bring the outdoors in and maximize the natural beauty that envelopes the house.
The massive concrete walls are also inspired by the timelessness of the New Mexico landscape…as if making our own rock formations and then creating habitable spaces between them.
Warm woods and organically sculpted furnishings in select areas further tie the inside to the raw, untouched outside environs.
Even private, snug and compact spaces have views out to the majestic landscape just beyond the glass.
The Barcelona Pavilion was an important reference as a composition of pure planes of stone and glass… each element of the Santa Fe house was considered for its sculptural qualities.
Parallel spaces directed the house towards the distant views of Los Alamos and the Jemez Mountains.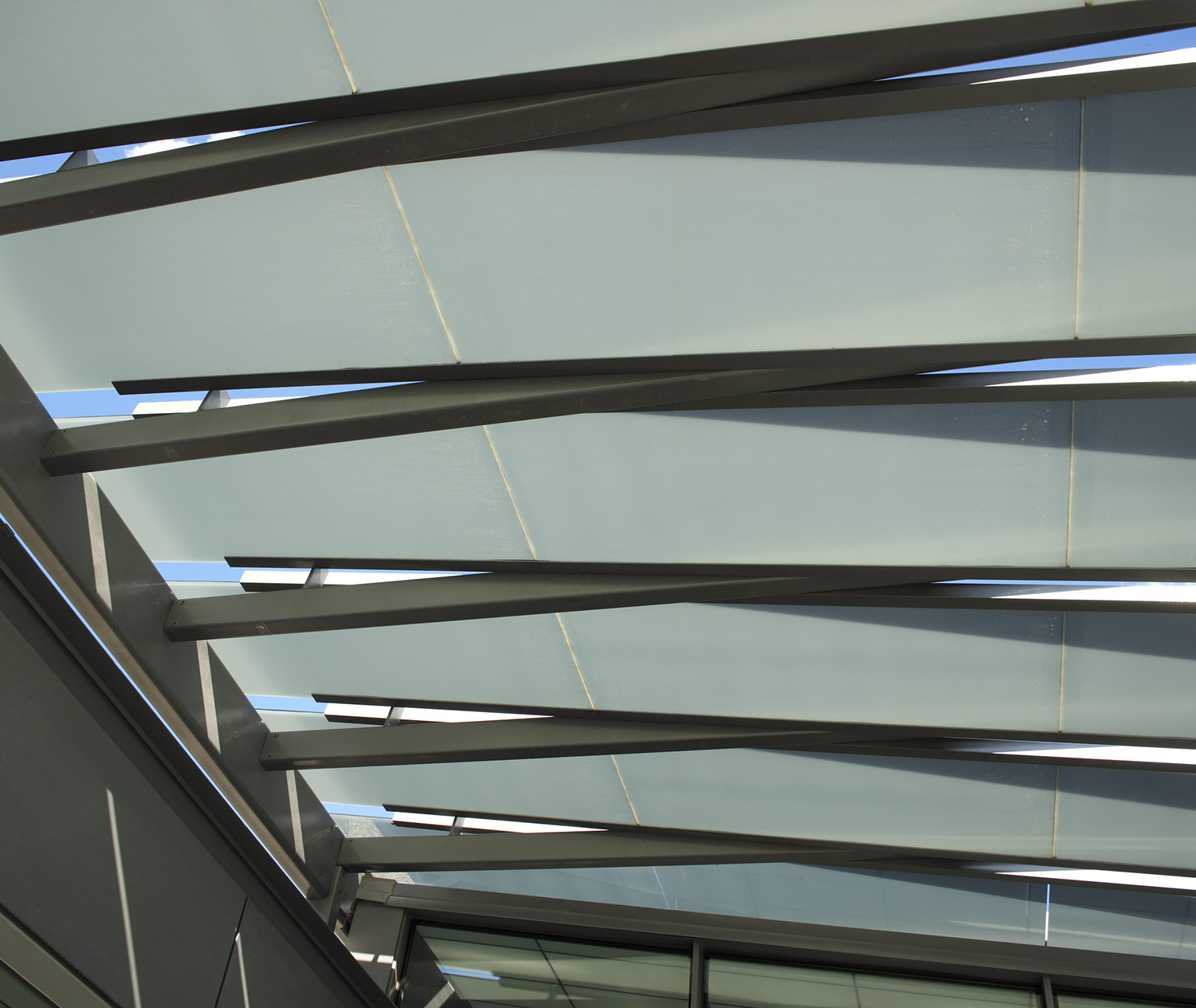 Shaping, filtering and organizing the intense New Mexico sunlight was a critical part of the design process. A 120' long spine of frosted, tinted glass runs the length of the house and serves as porch, sunscreen, heat shield, and UV shield.
"The house is gracious on the land, thoughtfully detailed, structurally and spatially bold. It is certainly among the finest American homes for art."
Architectural Digest
"To create the preternatural sense of openness that he felt the house demanded and the views deserved, DuBois designed the walls in structural glass. It's a bravura move, never before attempted in this country."
Architectural Digest