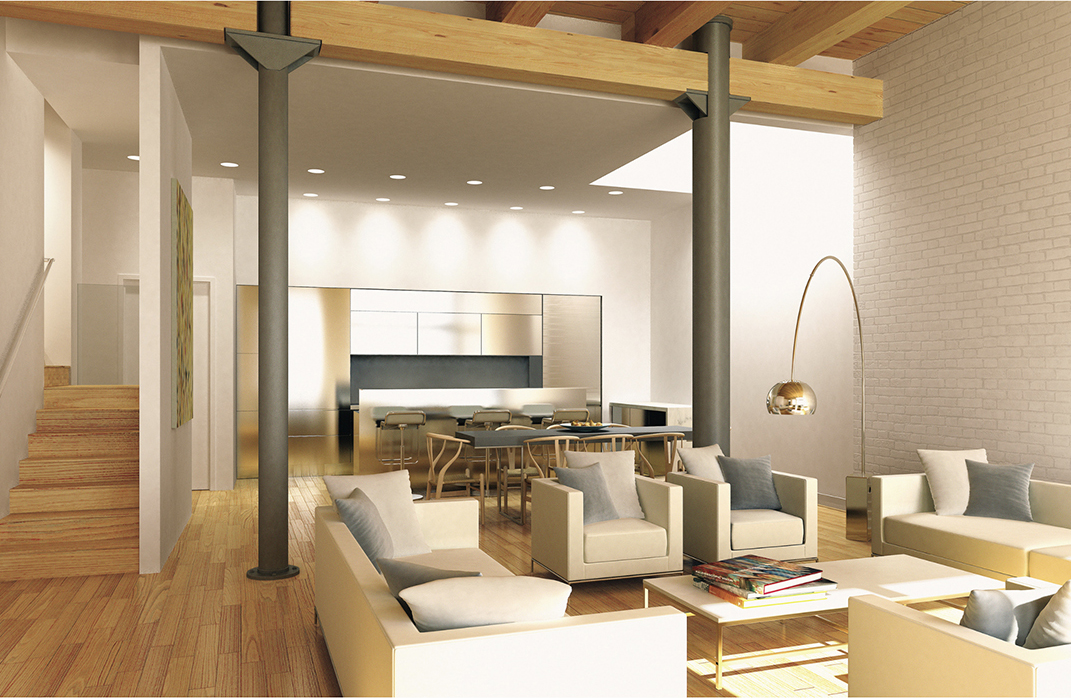 Machinery Exchange, New York
A 19th century warehouse building needed radical transformation for contemporary uses. Our client was Max Protetch, a respected gallerist & architectural drawing specialist, and the collaboration led to an outcome that surpassed everyone's expectations.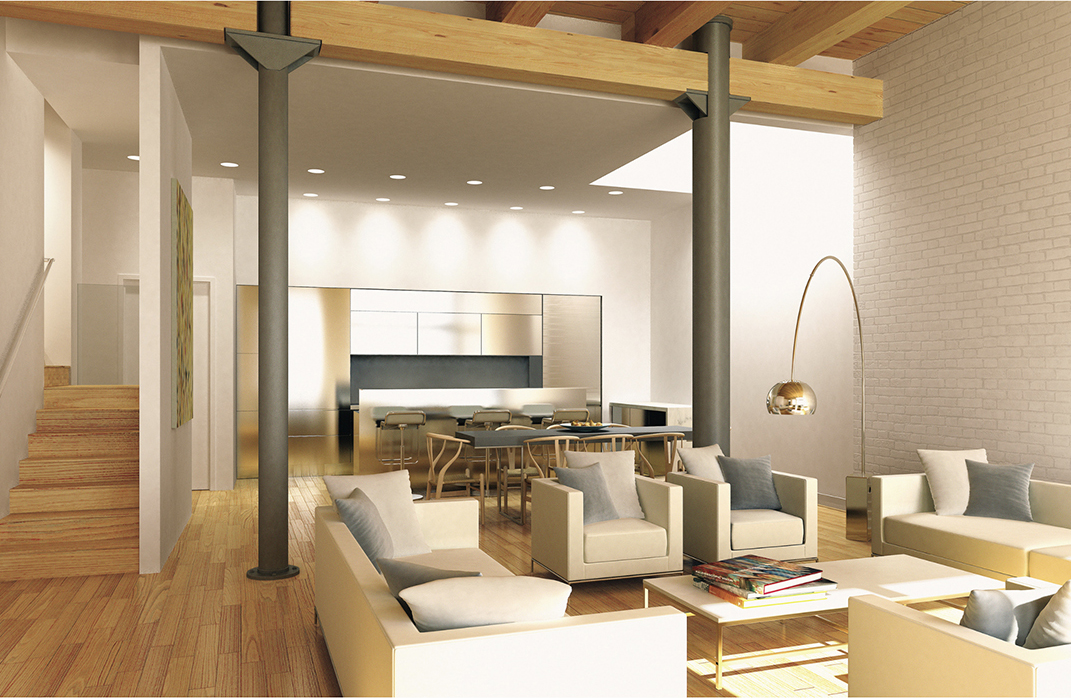 The end goal was to create warm, serene living spaces that captured the best of the old and new.
A key component of the solution was to insert an all new heavy timber structure inside of the existing masonry shell.


The juxtaposition of sleek, stainless steel kitchens that felt bright and airy with the existing cast iron columns and heavy timber ceilings created visual contrast and drama.


Exposed brick walls, painted white, with elegant, minimal windows worked to fill the spaces with warm, bright light.
Every room in the house feels personal, welcoming, purposeful, as well as uniquely suited to the owners and their family.


"A really great architect is someone who makes sure the quality gets built, not just drawn."
The New York Times
"This building is like walking into a museum, where the space feels right, the light feels right, the proportions feel right."
The New York Sun

"Mark DuBois understood what great architecture was, but he also understood how people live."
Max Protech, The New York Sun